Masterclasses
Resources to boost your SHDF bid.
Access a wealth of information and expert advice through the SHRA's comprehensive collection of on-demand masterclasses and insightful online events. We're adding new content all the time so check back regularly for the latest updates.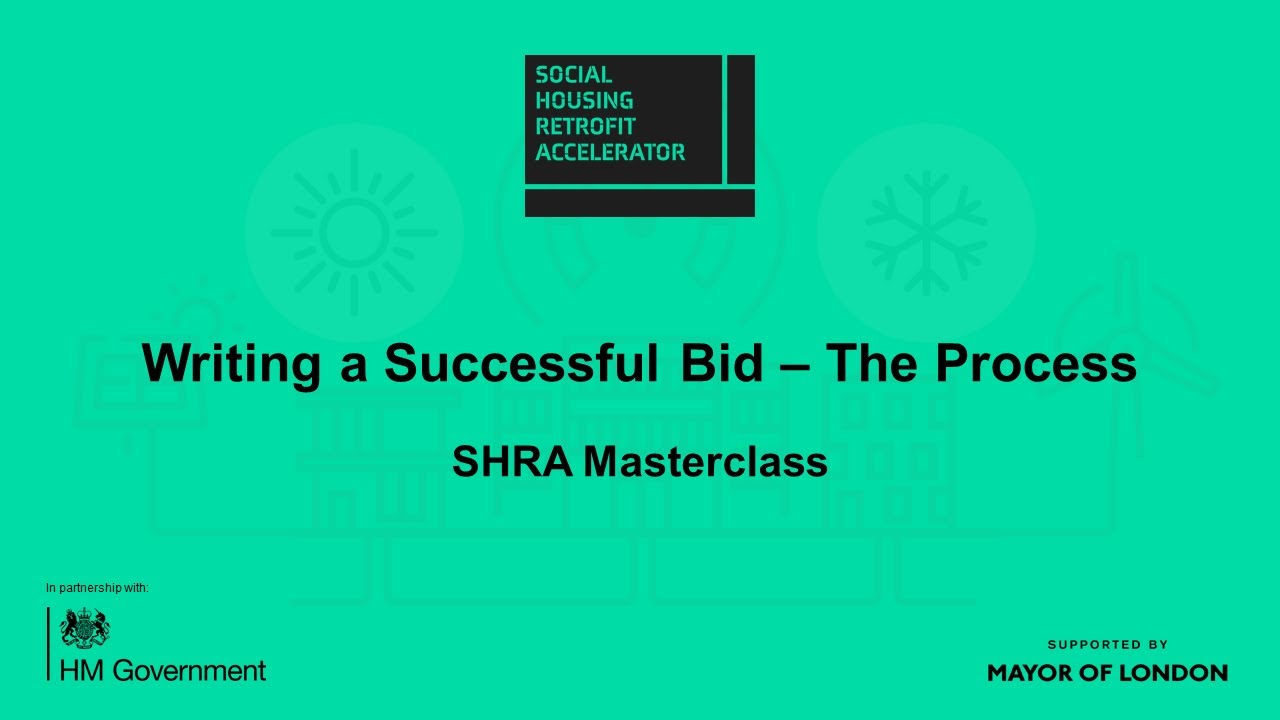 A session with bid writing expert Kathryn Bates with essential tips for preparing to bid, understanding the requirements, story boarding, drafting the answers and completing the SHDF application.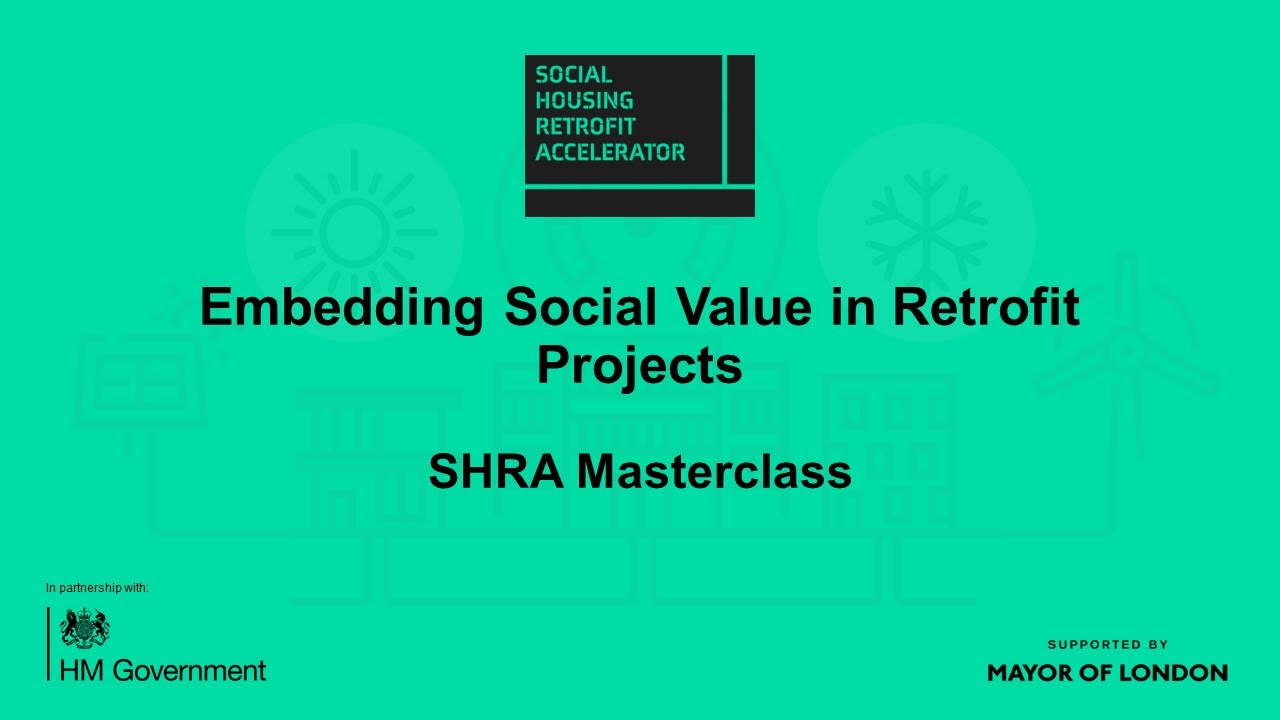 A session with Turner & Townsend's Sarah Daly on how to embed social value and achieve community benefits in retrofit projects.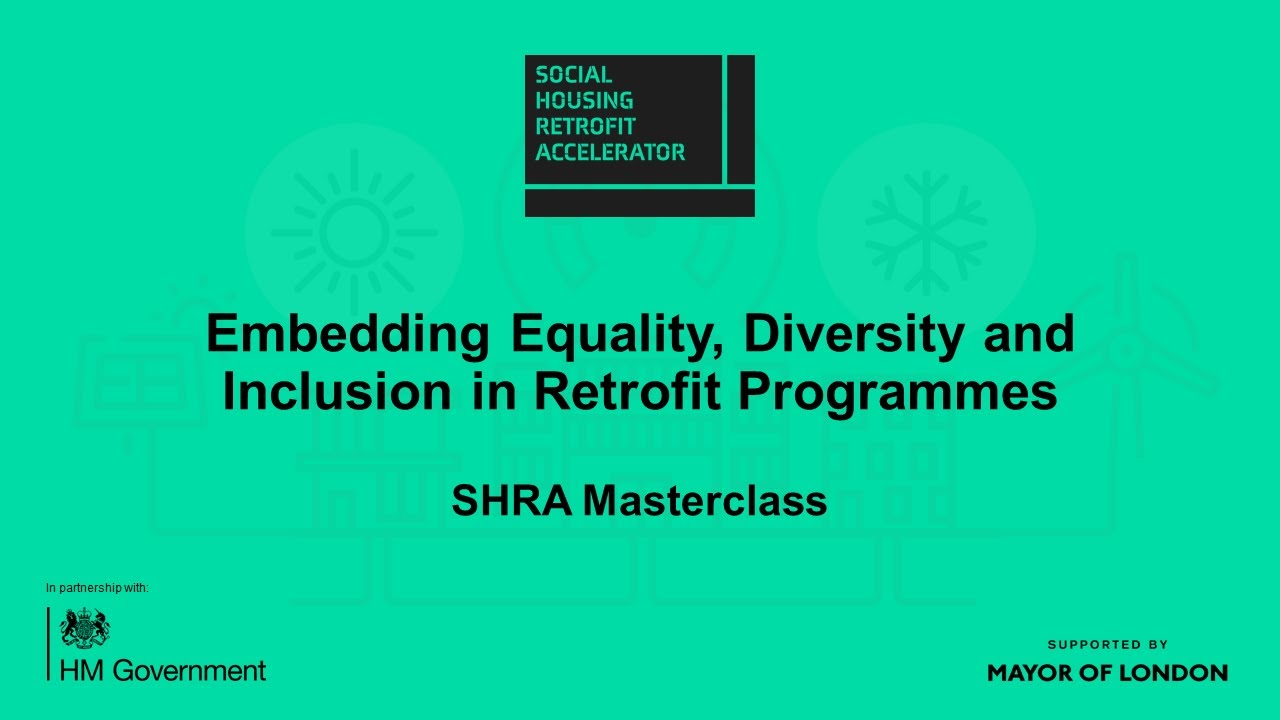 A masterclass with Turner & Townsend's Nattasha Freeman on the embedding of equality, diversity and inclusion (EDI) to ensure fair treatment and equal opportunity for all in retrofit programmes.
Want instant access to the latest SHRA Masterclasses?
Click below to subscribe to the SHRA YouTube channel and receive notifications of the newest SHRA Masterclass videos.